Lessons in Being Unstoppable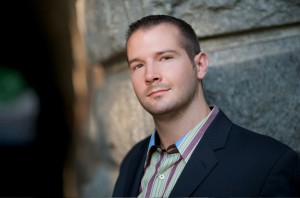 Gary Whitehill believes that entrepreneurs change the world – and he backed up his belief by founding New York Entrepreneur Week. To learn how to be unstoppable in turning your vision into reality, listen to Gary tell his story – how he arrived in NYC 3 years ago with no job, no plan, and almost no money, and the specific action steps he took to move from that point to becoming CEO of a non-profit that has already reached more than 120,000 aspiring entrepreneurs around the world.
Interview with Gary Whitehill
Download the mp3 podcast directly from itunes by clicking here.
Click hereto get an outline of topics for Gary's podcast interview, including the times (minutes/seconds), so you can easily move right to the topic you're interested in.
Podcast: Download (Duration: 42:25 — 38.8MB)
This week, at Gary's invitation, more than 100 speakers from three continents, including CEO's, venture capitalists, angel investors and branding consultants were in NYC to teach, to advise, and to mentor aspiring entrepreneurs and to provide insight into growing a business from concept to profitability, and all presentations have been offered live, online, via UStream.
Learn about his plans to grow Entrepreneur Week into cities across the USA and around the world. Not only is it inspiring to listen to Gary, but he delivers practical advice, tips and ideas you can adopt to catapult your vision into reality.
If you enjoyed this post, please consider leaving a comment or subscribing to the feed to have future articles delivered to your feed reader.
Audio clip: Adobe Flash Player (version 9 or above) is required to play this audio clip. Download the latest version here. You also need to have JavaScript enabled in your browser.